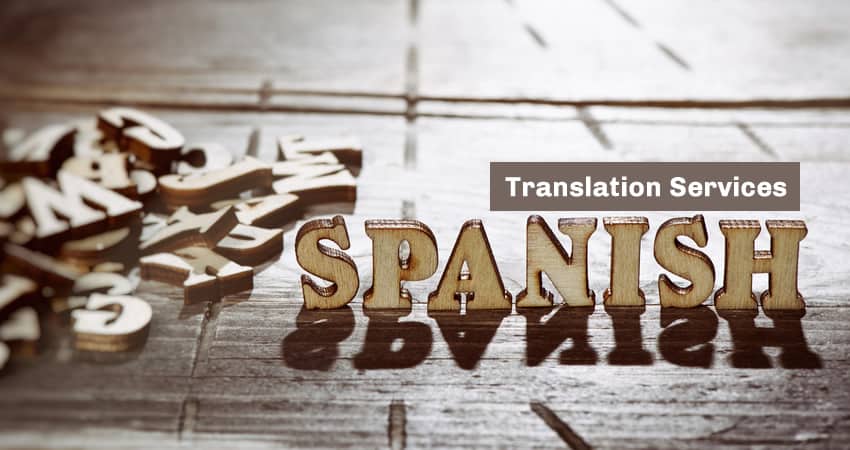 Translation Services SG is one of Singapore's trusted translation companies, providing a range of different services for clients from small local businesses to major multinational corporations. We have a wide range of clients in Singapore who have taken advantage of the fact that we offer the most competitive prices for our fast, high-quality translation services.
We've helped a huge number of businesses expand their market share in Spanish-speaking countries and for Spanish-speaking clients – get in touch today for a free quote, regardless of how big or small the job you require may be.
Spanish Translation Services
With Spanish being the third most spoken language in the world, effective translations are important for a wide range of businesses, whether you're looking to expand your market reach into new territories or simply cater to a few individual customers. Our services will allow you to get high-quality translation services quickly and efficiently, at the most competitive prices in Singapore.
Some examples of our translation services include:
Spanish Documents Translation (Marriage certificates, migration documents, legal paperwork and more)
Spanish Websites Translation
Spanish Video Translation
Spanish Marketing Material Translation
Spanish Financial Information Translation
Spanish Medical Forms Translation
Spanish Insurance Forms Translation
And many more.
Fast and Quality Spanish Translation Service
As well as turning over copy to tight deadlines, our team of linguists are all highly skilled in their field and pay rigorous attention to detail. All of our work is thoroughly checked by multiple linguists to make sure it meets the highest standards possible, with our editorial team ensuring that no mistakes are made and a native's ear for tone is maintained – despite our excellent turnaround speeds.
Our team of native speakers are ready to make sure that your specific materials are turned around into flawless Spanish as soon as you need them. Get in touch today to find out more about our practices and competitive prices.
About the Spanish Language
Spanish is the third most widely-spoken language in the world behind English and Mandarin, and second by number of native speakers. A majority language in Spain, Central America and much of South America, it is also widely spoken in the USA, as well as in territories in Oceania, Africa and the Philippines.
With Spanish being widely spoken in established major economies as well as up and coming countries experiencing significant growth, its importance as a business language cannot be understated – and is only continuing to grow.
With our fast, reliable and competitive translation services, you can cater to Spanish-speaking markets and enhance the reach of your business immediately. Contact us to find out how we can help transform your company today.
Professional Spanish Translators you can Trust
Whether you run a small local business or an international brand, SG Translation Services' team of linguists are ready to help you expand your market share with their expert translations. Get in touch with us today to find out more about how we can help your business, and we'll give you a free quote for any work you require.