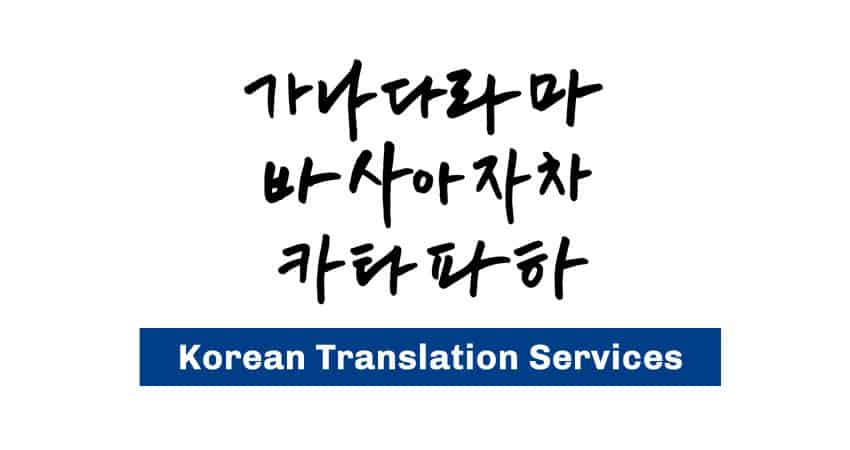 We are proud to be Singapore's leading Korean translation service provider. What's more, we're proud to be working with a whole variety of businesses.
Our Korean translation service helps everyone. For example, we work with multinational conglomerates on the global business scene. We also provide smaller companies with a trusted Korean translator in Singapore.
We have a highly competitive pricing structure. Finding a Korean translator in Singapore at a price lower than ours simply isn't possible! Korean document translation and much more is just around the corner, so contact us today.
Korean Documents Translation Services
Our Korean translation service is comprehensive. We carry out all sorts of work for our many clients when they hire a Korean translator in Singapore. No matter what you need, you'll be able to get it from us.
Perhaps you need a Korean document translation service. This might be in order to move or work abroad. For example, it may be an immigration certificate or a proof of marriage document.
Or maybe you are expanding your business globally, in which case you'll require a Korean translator in Singapore or Korean document translation. That way, you can get the new customers you require. Our Korean translation service can help!
Maybe you need complex legal or medical documents translated. Maybe you are looking to have an ebook or video translated so it reaches more audiences. Either way, Translation Services SG can help. Our Korean document translation team is looking forward to taking your call!
Fast and Reliable Korean Translators at your service
Our hardworking translators love language. This passion shines through in their work. When it comes to working with our translators, you won't be disappointed. You will always know that your translation work will be delivered quickly and on time.
Our translators are speedy. But that doesn't mean they'll ever sacrifice the quality of their work. Our Korean translators will always produce translated content that is accurate. Accuracy will always be right down to every individual word. You don't need to worry about grammatical errors, spelling mistakes or other inaccuracies. With our team, no error will harm your brand.
Understanding the Korean Language
There are believed to be well over 70 million Korean speakers in the world today. Large groups of Korean speakers can be found in North and South Korea. They can also be found in places like China and the United States of America.
Korean relies on the use of an alphabet specific to the language, known as Hangul. Korean speakers tend to group them together into between two and five when they write things down.
The sort of Korean you hear used in different parts of the country may be slightly different due to accents and dialects. However, the differences are not as stark as they may be in other countries. Usually, it's possible for one Korean speaker to fully comprehend what any other Korean speaker says.
Over time, only a few words from the Korean language have found their way into English. One of the most famous is "taekwondo", a martial art.
Engage us for your Korean Documents Translation
Korean is an amazing language full of interesting words. That's why our hard-working translators love their work!
Not only that, Korean translators are also in high demand from people across the world. This is thanks to the increasing success on the global stage of cities like Seoul. Here in Singapore, we provide the highest quality and lowest priced translation services.
Do you require Korean translation services in Singapore? Please email or call us today. A member of our friendly team will be happy to offer you a free quotation. We look forward to hearing from you.