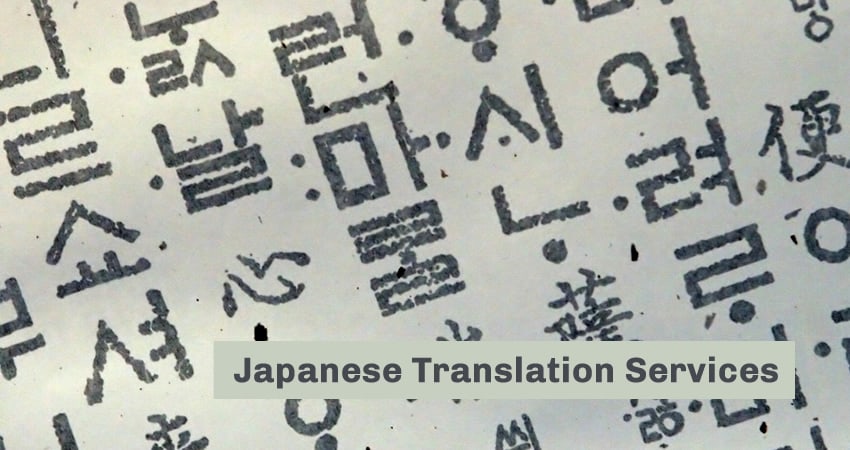 Translation Services SG offer top-quality, affordable Japanese translation in Singapore.
We are the largest Japanese translation service in Singapore and cater to all your translation needs, whether you are a small business or a large multinational company. We guarantee the lowest Japanese translation pricing in Singapore, and never compromise on quality.
Japanese Documents Translation Services
Our full range of translation services in Singapore covers all your translation needs. Do you require a document translated, such as a marriage certificate or a visa application? Or are you a business that needs its website translated into Japanese? We can help with that, and more – marketing material translation, video translation, technical, medical, and legal, to name a few. You can expect the highest quality and a quick turnaround for all our document translations.
Professional Japanese Translators
Our translators are handpicked for their experience and reliability. They are all professional translators with Japanese language expertise. Fully qualified and trained in localising translations, our translators are highly competent in translating both to and from their native Japanese. Moreover, they are proficient in using the latest and best translation software. All translators are properly managed by us to ensure all projects are completed strictly on time. No job is too big or small, or too complex.
At Translation Services SG we know how difficult it can be to find a truly great, versatile translator. Not to mention the frustration of receiving a poor translation! Especially where translating important documents is involved, we know you only want the best. We guarantee the highest quality of work and specialists in every translation field. No translator can claim to know every type of translation equally well. We take care to match our translators to jobs that match their expertise.
About the Japanese Language
Japanese is an East Asian language spoken by around 130 million people. It is the ninth most spoken language in the world. It is spoken mainly in Japan, where it is the national language. Countries with significant numbers of Japanese speakers include Australia, Singapore, Philippines, and the USA. Linguistically, Japanese is not from the same family as Chinese, but it does use Chinese characters in its writing. It also borrows a lot of its vocabulary from Chinese.
Japanese is an agglutinative language, which means that different word parts in Japanese have fixed meanings. This makes it a very different language system from Western European languages. Language learners report high levels of difficulty when trying to learn Japanese, and this is unsurprising. The biggest barrier to learning this language is the written characters. It is impossible to tell from the look of a Japanese word what it sounds like, and learners spend many years acquiring written Japanese.
With this high level of difficulty, it is all the more important to choose your Japanese translator carefully. It is not just that written Japanese is difficult to decipher for a non-native even with a dictionary. Japanese has a highly sophisticated range of modes and tones, which reflect its complex social and cultural legacy. Your Japanese translator will need to know all the subtleties of different types of interaction in Japan, as well as be perfectly fluent in the language.
Choose us for your Japanese Translation
We have the know-how and experience to provide you with the best quality Japanese translation, whatever your needs. Our pool of top-notch translators will complete every job to industry-leading standard.
Personal or commercial, your translation needs are our priority. With our highly competitive pricing, impeccable service, and fast completion rates, you will not be disappointed in our services. So why not get in touch with us today?