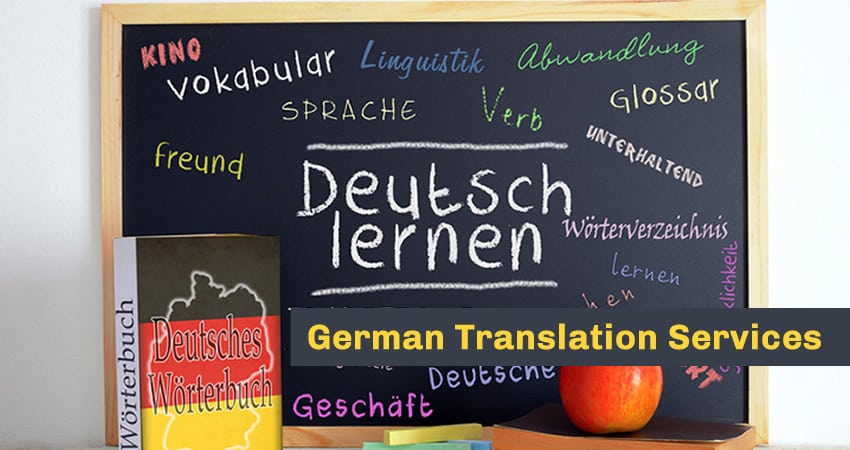 If you're looking for German Translation Services in Singapore, then you've come to the right place. Translation Services SG is made up of highly-qualified, professional and passionate language experts, all dedicated to delivering the best translation services to our clients. Our clients range from small businesses to multinational companies and we pride ourselves on offering the most competitive and lowest priced translation in Singapore – without sacrificing any of the quality.
As a full-service company, we are committed to upholding crucial industry standards of quality, accuracy and punctuality across our projects, as we understand how crucial this service is for businesses. Our clients look to us for efficiency and quality, and this is something we deliver on every time.
German Document Translation Services
The largest national economy in Europe and home to several Fortune 500 companies as well as a booming economy, German translation is becoming an increasingly important element for internationally-operating businesses.
Some examples of the high-quality translation services offered by us are as follows:
– German Document Translation (e.g. marriage certificates, migration documents etc.)
– Translation of German Websites
– German Video Translation
– Translation of German Marketing Material
These examples are not exhaustive, however: Translation Services SG offers a wide range of translation services depending on the needs of our clients.
Quality and Affordable German Translators
Translation Services SG is one of the largest translation companies in Singapore, meaning we have a vast network of professional and highly experienced translators, ready to offer our clients accurate and cohesive translation services. Our employees' expertise is rich and diverse – spanning across a variety of areas – and means that we are exceptionally well-equipped to serve your specific business needs.
We form a respectful partnership with our business clients: we ensure you are consistently updated about the progress of your project, that your deadlines are consistently met and that your translations are performed by a qualified professional. We offer all these services for a competitive fee – the lowest on the Singaporean market – meaning that placing a project with is a great investment.
By choosing to do business with a reputable and verified language translation service, you will have immediate access to all the above-mentioned tools, and much more. We consistently exceed our clients' expectations, ensuring a successful and beneficial relationship. Our longstanding success at delivering high-quality, punctual translation services defines us as one of Singapore's key translation companies.
About the German Language
German, or Deutsch, is a West Germanic language – alongside English and Dutch – and is natively spoken by approximately 100 million people. The most widely spoken native language in the European Union, German is one of the world's major languages and is widely taught throughout the EU.
Widely spoken throughout Germany, Austria, Switzerland, Luxembourg and Liechtenstein, German speakers can be also found in Belgium, Northern Italy and some regions of France. In the United Kingdom, German (alongside French) is identified by businesses as being the most useful foreign language and speakers are consequently extremely sought-after.
The German language is complex and rich: with four cases, three genders and strong and weak verbs. Like England, Germany has a wide range of accents and dialects – with many different varieties of the language in existence across Europe. Thus, making the role of a native translator even more vital to ensure complete accuracy and understanding.
Hire us for your German Translation work
Whatever your German translation requirements, Translation Services SG will deliver high-quality translation for the most competitive price in Singapore.
No matter the assignment, our professional team will manage your project efficiently and effectively, making Translation Services SG the quickest and cost-friendliest option for all your translation needs.
To find out more about German translation services in Singapore, contact the friendly team today for a free service quotation.