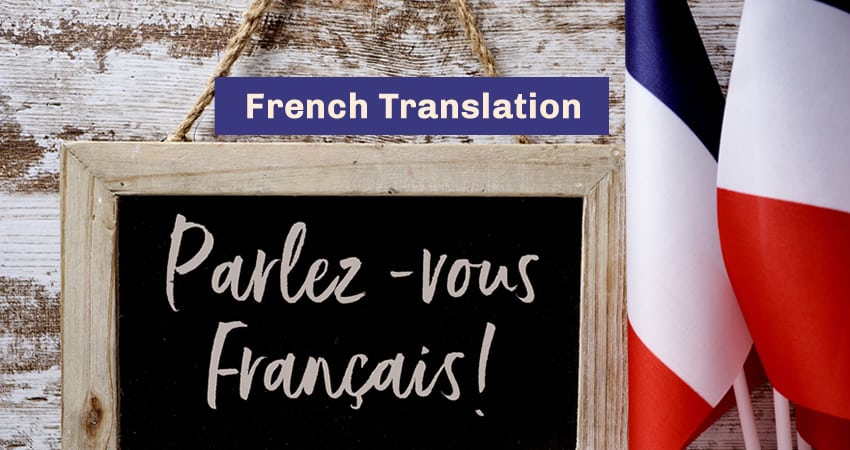 We pride ourselves on offering some of Singapore's best French document translation. Our satisfied customers across the country have benefited from our experience as a French translation service, and we promise top-quality work at extremely affordable prices.
We offer French translation services to all clients, ranging from small local businesses to large multinational corporations. It doesn't matter how big or small your project is: we promise the most competitive and lowest priced French translation in Singapore, and we can assure you of total accuracy.
Professional French Translation Services
No matter why you might be looking for a French translator in Singapore, we are sure that we can satisfy your requirements. We offer all the translation services that you can think of, including:
French Documents Translation (Including official and legal documentation, such as birth and marriage certificates, visa and migration papers, and more)
French Websites Translation.
French Video Translation.
French Audio Recording Translation.
French Marketing Material Translation.
French Academic Writing Translation.
Are you looking for something that's not on the list? Don't worry. We provide all kinds of French translation services. Please get in touch if you have any questions or doubts, and we will be happy to give you a free quote for your project.
Once translated, your document will be returned to you in the same format as the original, completely ready for use.
Fast and Reliable French Translators at your service
The translation process is not as simple as replacing one word with another. Every language has its own subtleties and nuances, and a good translator needs to be a master of differences in expression. At Translation Services SG, we know this, and we pride ourselves on our ability to translate ideas rather than words.
Our French translators have years of experience and a complete command of the French language. Even if you don't speak a word of French, you can rest assured that once your project is in our hands, we will provide a fast, completely accurate translation that will appear totally natural to a French speaker.
We recognise the importance of top quality and low prices, and we are proud to offer both.
More about the French Language
There are plenty of reasons to look for quality in a French translation service, as this is an extremely important world language which has a serious impact across the globe.
French is a Romance language, which is spoken not only in France, but all over the world. Twenty-nine countries, in Europe, Africa, Oceania and the Americas, have French as an official or co-official language. These include Canada, Belgium, Switzerland, Rwanda, Madagascar, and more.
There are between 70 million and 110 million native French speakers in the world, and over 190 million people speak it as a second language. French is extremely important in international business and politics, and is expected to become even more useful in the future. It is predicted that 500 million people will speak French by the year 2025, and it is the world's second-most studied foreign language, after English.
Hire our French translators you can trust
If you want a low-cost, reliable French translator in Singapore, get in touch with us today. Send us an email explaining what kind of French translation service you're looking for.
At Translation Services SG, we are happy to offer a free quotation for your service, with no strings attached. We look forward to helping you with all your French translation needs!